Facility Decontamination Services at System4 in Los Angeles, CA
We keep your facility safe and clean!
MicroShield360
Other Cleaning Services
Premier decontamination cleaning services in West Los Angeles and surrounding areas
System4 Los Angeles West – the leading force in the US cleaning industry – provides a unified, single solution to all your commercial cleaning and facility management requirements. As an all-in-one operation, we can provide all sorts of cleaning and maintenance services, including commercial, janitorial, facility management, as well as top-tier commercial disinfection services.
We are an independently owned and operated branch of the well-known, nationwide System4 franchise, proudly serving all types of businesses throughout neighborhoods and communities around Los Angeles, including El Segundo, Hawthorne, Hollywood, Inglewood, Santa Monica, and Torrance.
Allowing System4 to expertly manage your facility offers many advantages. First of all, we work only with the best local service providers, all vetted prior to connecting with us. Second, thanks to our vast network of partners, we can quickly schedule any cleaning services you require. Finally, working with us doesn't just save you time on finding and handling workers, it saves you a lot of money too.
COVID-19 precautions
Regarding the current COVID-19 situation, we would like you to know that we are at the forefront of the fight to prevent the spread of the coronavirus pandemic. System4, as well as all service providers we collaborate with, are closely following all safety protocols and cleanup procedures issued by the Centers for Disease Control and Prevention and other federal authorities.
We understand that many businesses in LA County have been tremendously affected by this unprecedented crisis and our decontamination services are here to help you get back on your feet – whether you need to stick to high-sanitation standards to continue with your business as usual or are making plans to reopen.
About MicroShield 360
At System4 of Los Angeles, we are excited to inform you that the local providers of decontamination services we work with now use one of the best antimicrobial disinfecting products ever – MicroShield 360. This proprietary system completely changed the way facilities protect their workforce and clientele.
Microshield 360 is an EPA/FDA approved antimicrobial chemical coating that successfully kills up to 99% of existing pathogens and makes the treated surfaces uninhabitable for germs, bacteria, viruses, mold, and fungi for a very long time. Needless to mention, it also significantly reduces the risk of cross-contamination.
Reach Us Today
Get in touch with System4 Los Angeles West at (310) 734-1936 to learn more about the disinfection services we offer in your area and schedule your free estimate today!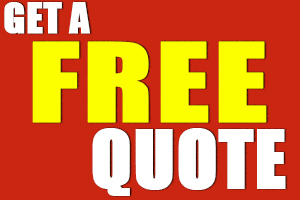 Facility Decontamination Services for Your Space
Contact System4 today for a free, no-obligation proposal for you facility management needs!