Commercial HVAC Facility Management Services at System4 in Los Angeles, CA
Keep your commercial equipment serviced and well maintained!
Dependable HVAC services in Los Angeles, CA and surrounding areas
As a business owner, the comfort of your employees is paramount. Having a properly working HVAC system is vital in protecting the health and safety of your workers, clients, and customers, and isn't the kind of thing you want to leave to chance.
At System4, we have over 50 years' experience helping businesses with their facility management services, and we have the expertise and dedication you need when it comes to repairing and maintaining your HVAC system.
Experts in HVAC maintenance
We understand the importance of responding to emergency calls so that you're never left without a working HVAC. Of course, the best way to prevent emergency HVAC repairs is to make sure everything is well maintained to begin with.
When you rely on System4 for your HVAC maintenance, you're getting a partner who will repair and service your company's heating and cooling system before big problems have the chance to develop. Here are some examples of our HVAC inspections process:
Inspect the HVAC's condensation drain
Replace old, clogged filters
Look over all electrical systems
Analyze refrigerant levels
Lubricate moving parts
Clear debris and clean entire system
Because every one of our technicians is knowledgeable in all kinds of HVACs, should they find any issues, they can make the necessary repairs. Furthermore, we'll never leave you without a working HVAC. If there's an emergency, you can call us any time, and we'll send a specialist to your business as quickly as possible.
Skilled HVAC installers
Many of the problems people encounter with their commercial or residential HVAC are the result of poor installation. When it's time to replace your business's HVAC system, it's of the utmost importance that you only rely on the expert services of System4.
We're well versed in all the latest technologies, and can provide you with a new or expanded HVAC system that's efficient and reliable.
Your best source for facility management services
As a business owner, you've got a lot on your plate when it comes to managing your  facilities. Wouldn't it be nice if one company could take care of all your facility management needs?
With System4, you don't ever have to go anywhere else. In addition to HVAC maintenance, our team of experts can help you with janitorial services, window cleaning, plumbing, and much more.
To learn more about all the different ways we can help your business, call us today for a free quote.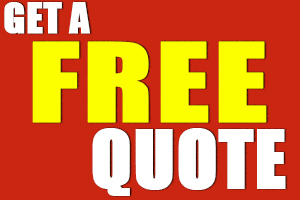 Reliable HVAC Services with Our Facility Management Services in Los Angeles
Contact System4 today for a free, no-obligation proposal for you facility management needs!