Janitorial Facility Management Services at System4 in Los Angeles, CA
Let us take care of all your janitorial needs!
Premier janitorial facility management services in Los Angeles, CA and surrounding areas
It's true what they say: you never get a second chance to make a first impression. The instant you walk into a store or an office, you can tell if they employ a high-quality janitorial service or not.
If you manage a business, you want your clients and customers to feel at ease and confident in the work you do, and that means having a skilled janitorial service company by your side.
At System4, we have over 50 years of experience helping businesses keep their facilities in tip-top shape, and we can do the same for your business.
Your janitorial experts in Los Angeles
While cleaning your facility is an important part of what we do, there's more to our janitorial services than vacuuming and wiping down counters. Because we're your go-to source for all kinds of facility management services, we can do far more for your business than your typical janitorial company.
One of the things that set us apart is our attention to detail. On our initial visit, one of our expert technicians will work with you to determine the best way to clean and maintain your facility.
We may even identify things that you hadn't considered but can make a big difference in the quality of your workplace environment. A few of the many duties we perform include:
Cleaning the restrooms including toilets and sinks
Restocking bathroom supplies
Sweeping, mopping, and vacuuming floors and carpets
Emptying trash cans and replacing liners
Dusting counters, desks, and furniture
Janitorial service in the age of COVID-19
Having a clean work environment isn't just important for customers and clients, it's also necessary to ensure the health of your employees. Never has this been more true than during a pandemic.
At System4, we take the extra effort to clean and disinfect all the high-traffic and high touch areas in your workplace. In particular, these include the restrooms, breakrooms, and meeting rooms, and we'll be your partner in making sure everyone who works or visits your facility is kept as safe and free from infection as possible.
We work with your schedule
At System4, we understand that every business has its own specific set of needs. That's why we leave it to you to determine when our staff works in your facility. We can perform our janitorial services any time, day or night, and you can schedule them as you'd like on daily, weekly, or monthly intervals. The choice is yours!
To learn more about how we can help you keep your facilities in the best condition possible, give us a call today!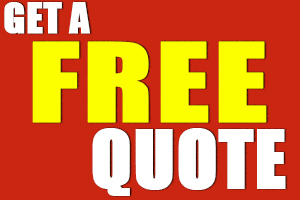 Schedule our professional janitorial services in Los Angeles, CA
Contact System4 today for a free, no-obligation proposal for you facility management needs!