Commercial Landscaping, Facility Management Services at System4 in Los Angeles, CA
We keep your lawn and gardens well groomed and maintained.
Landscaping specialists in Chicago, IL, and surrounding areas
How you present your business is an essential element in your success. When your workplace is tidy and attractive, it sends a message that you run a tight ship, and this is important when it comes to attracting new clients and customers.
At System4, we understand that this applies to your building's interior and exterior as well. In particular, we have the experience to ensure that your landscaping puts your company in the best light possible.
Experts in landscaping maintenance
Before visitors even get into your door, the first thing they're going to notice is your building's landscaping. At System4, we have over 50 years' experience helping companies just like yours make a lasting impression.
We'll mow your lawns, and keep your trees and hedges neatly trimmed so your employees will feel appreciated. By letting us take care of your building's landscaping, you can concentrate on the things that matter most: your business.
Landscapers you can count on
Every building is different, so every company has different expectations when it comes to managing their landscaping. We've been in the business for a long time, so we're fully prepared to take care of all your landscaping needs, including:
Pre-season services such as sprucing and mulching
Discussing with you whatever changes you might like us to make in your landscaping to better match your style and taste
Consistent maintenance such as mowing, weeding, fertilizing, and flower maintenance.
Clean all surfaces such as sidewalks and steps
Dedicated to all kinds of facility services management
When you work with us, you're gaining a team of skilled technicians who can handle all aspects of your facility management duties. While we're experts in landscaping, we can take care of other obligations as well such as janitorial services, plumbing, window cleaning, HVAC service, and more.
Why deal with several other companies for your facility management needs when System4 can take care of everything for you?
If you'd like us to take care of your landscaping needs, or want to know other ways we can help you run your business, call System4 today!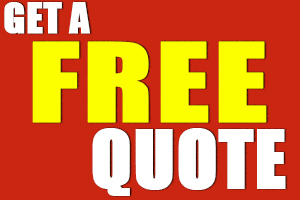 Schedule Our Landscaping and Other Facility Management Services in Los Angeles
Contact System4 today for a free, no-obligation proposal for you facility management needs!