Facility Parking Lot Maintenance at System4 in Los Angeles, CA
We keep the face of your business clean and professional.
Parking lot maintenance professionals in Chicago, IL, and surrounding areas
If you manage or own your business, you've got a lot of responsibilities when it comes to taking care of your facilities. How your workspace is maintained can have a profound impact on employee morale and on how outsiders view your company.
That means more than cleaning and vacuuming offices, but it extends to your exterior spaces as well, including the parking lot. At System4, we have over 50 years' experience in facility services management, and we'll make sure that your parking lot will be maintained to the highest possible standards.
Committed to parking lot maintenance
A lot of business owners might not appreciate the importance of a neat and tidy parking lot, but System4 definitely does. When you work with us for your facility services management, you're gaining a partner who will do everything they can to keep your parking lot in tip-top shape. Some of these duties include:
Resurfacing — No one wants a parking lot that suffers from unsightly cracks. We'll make sure your surface is in excellent condition at all times.
Painting — A freshly painted parking lot looks sharp and organized. We'll never let your lot look faded and tired.
Repairing — When there are small problems that don't require resurfacing, we can take care of those as well.
Consistent Maintenance — We will clean your parking lot, and take care of extra duties such as landscaping, sweeping, and even power washing.
System4 is all you'll ever need for facilities services management
With over 5 decades of helping business owners just like you, we know what's required to run a successful company. We can provide you with the help you need to repair and maintain your parking lot, but that's just the tip of the iceberg.
We can assist you with window cleaning, janitorial services, HVAC maintenance and repair, and even specialty jobs like staffing. With System4, you won't have to hire a half dozen different companies to help manage your facilities, because we can do it all!
When you're ready to hire dedicated professionals to maintain your parking lot — or you want to find out all the ways we can help you manage your facilities — give System4 a call today!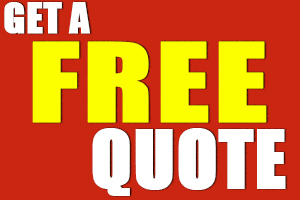 Schedule Our Parking Lot Services and Other Facility Management Services in Los Angeles
Contact System4 today for a free, no-obligation proposal for you facility management needs!