Commercial Plumbing Facility Management Services at System4 in Los Angeles, CA
Keep the water clean and flowing in your facility!
Reliable plumbing services in Los Angeles, CA and surrounding areas
Plumbing issues at home can be a huge inconvenience. When you have a problem with  the plumbing at your place of business, however, you could wind up wasting a lot of time and money to get it repaired.
At System4, we help businesses just like yours manage every aspect of their facilities, so we appreciate how crucial a working plumbing system is to a company's operations. Our team of skilled technicians have the experience and tools necessary to keep your business's plumbing in excellent working condition.
Professional plumbing maintenance
Whenever there's a problem with your plumbing, System4 will make every effort to get it repaired as quickly as possible. We understand, however, that the best repairs are the ones that are made before major repairs become necessary.
That's why we schedule regular maintenance so we can spot issues with your plumbing and have them addressed before an emergency develops. Here's a brief rundown of our inspection process:
Survey all pipes in the building for leaks
Check drains for clogs
Maintain the water pressure, and make repairs where necessary
Extract any material that gathers in faucets and drains
Evaluate all hoses for brittleness and damage
Inspect the condition of sewer system or septic tank
If a problem is discovered, our technicians have the expertise to make repairs ASAP.
We're here whenever there's an emergency
Even the best maintained plumbing can fall victim to an emergency situation. A severe storm can cause a septic tank to back up, water lines can be invaded by tree roots, and any drain can become clogged for a variety of reasons.
At System4, we appreciate the devastating effect a plumbing emergency can have on your business, and we're committed to resolving all emergencies as quickly as we can.
Dependable providers of facility management services
At System4, we can do more than take care of your company's plumbing needs. For over 50 years, we've been leading providers of facility management services for businesses throughout North America.
Our skilled staff can provide janitorial services, window cleaning, parking lot maintenance, landscaping and more, so you can spend less time worrying about your facilities, and more time concentrating on your business.
For any questions or to get a free quote, give us a call today!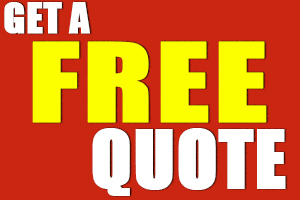 Reliable Plumbing Services with Our Facility Management Services
Contact System4 today for a free, no-obligation proposal for you facility management needs!