Window Cleaning Facility Management Services at System4 in Los Angeles, CA
We keep your windows crisp and clear!
Reliable windows cleaning services in Los Angeles, CA and surrounding areas
If you own or manage a business, you know how important it is that you provide a clean environment for your employees and customers. An important part of this duty is cleaning and maintaining the windows.
That might sound simple enough, but most buildings have a lot of windows, and much of the area you need to cover might be completely inaccessible — especially the exterior. At System4, we can take care of the window cleaning for you, so you can spend more time concentrating on your business.
Facility services management and window cleaning professionals
When you enlist System4 as your window cleaners, you get far more than just a window cleaning company. You get a team of skilled technicians who can assist you with all your facilities management needs.
Our decades of experience — and the range of services we have to offer — allow us to go above and beyond the capabilities of a traditional cleaning company.
For instance, we can cater our services to your schedule. You tell us when our window cleaning services are the most convenient for you, and we'll be there. You can schedule multiple visits on a weekly or monthly basis, and we'll make the necessary accommodations to meet your cleaning needs and budget.
At System4, dedication to our customers is our top priority. Our employees endeavor to clean your windows to the highest standards while adhering to the strictest safety protocols.
Satisfying all your facility services needs
One of the remarkable things about System4 is we can provide you with every aspect of managing your company's facilities. Besides window cleaning, we can clean your workspace, landscape your exterior spaces, clean and maintain your parking lot, and even perform special management services such as staffing.
Instead of relying on several different companies to assist you with managing your facility, you can work with us to come up with a list of duties we can perform to fit your schedule and budget.
For more information on how we can help you manage your business, call us for a free quote today!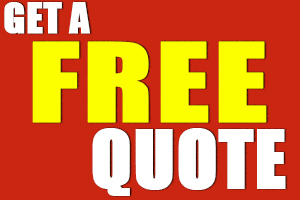 Schedule Our Window Cleaning and Other Facility Management Services in Los Angeles
Contact System4 today for a free, no-obligation proposal for you facility management needs!